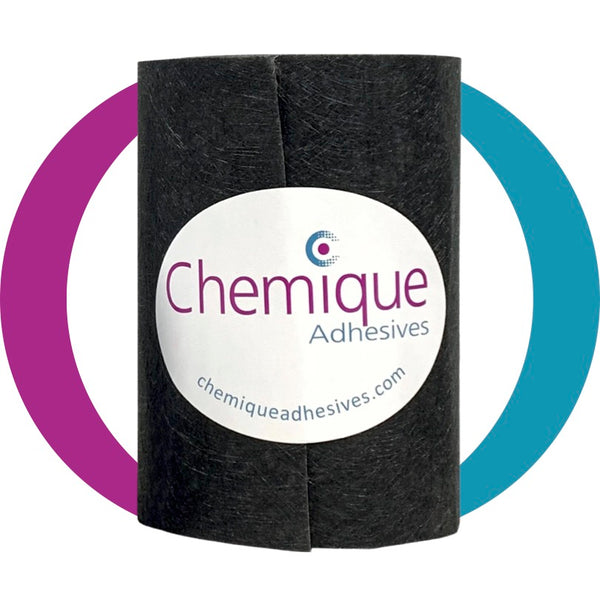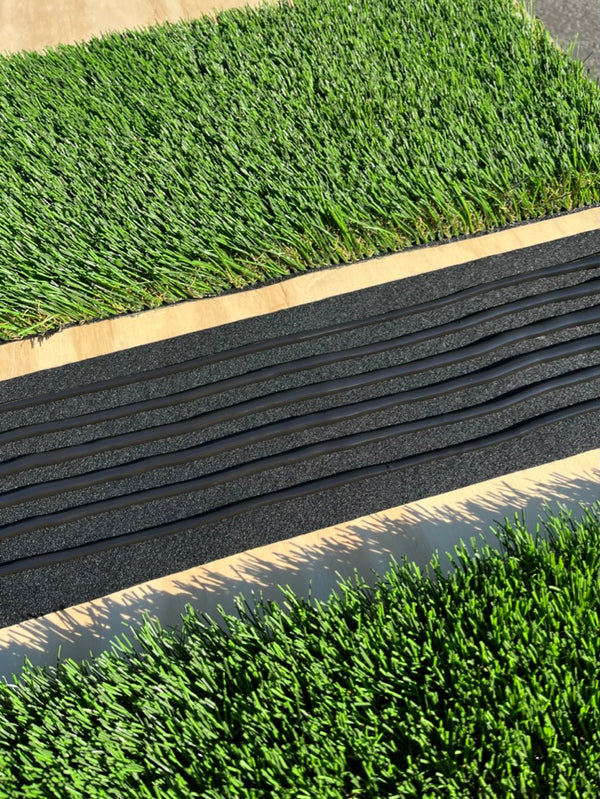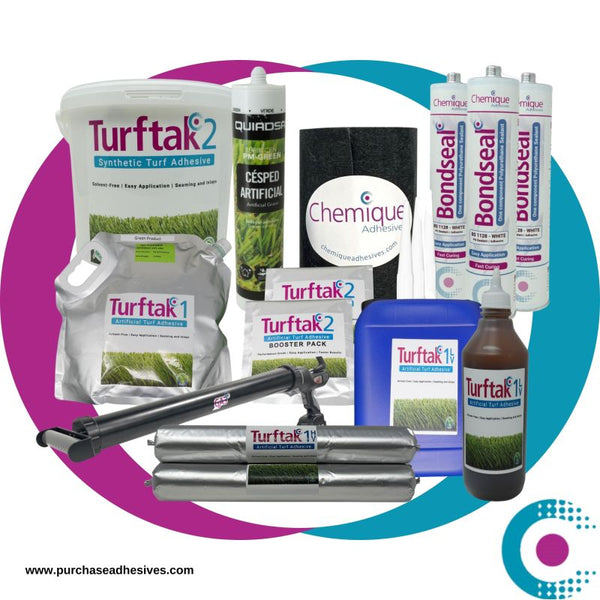 Turftak Artificial Turf Seam Tape
A staple in Chemique's artificial turf adhesive range, Turftak artificial turf seam tape makes an ideal base layer to pour and trowel turf adhesives when installing artificial turf.
These artificial grass tape rolls are perfect for do-it-yourself synthetic turf installation in residential settings, or for larger jobs where multiple installers cut the roll into turf tape strips. 
Turftak seam tape is composed of three layers of material that have been thermal bonded together. The second layer is a barrier layer that prevents bleed through, ensuring pristine installation for your project. Chemique's heavy duty turf tape creates a rugged barrier and acts as an ideal base for those looking to install artificial turf that looks great and last a lifetime.
6" x 30': Perfect for small installations, repairs and residential applications.
12" x 100': Ideal for DIY projects, installing putting greens, pet friendly turf and much more!
12" x 500': Great for bigger jobs and commercial applications.
Available in these three sizes as standard, or for large commercial jobs, Turftak heavy duty seam tape is also available in larger roll quantities upon special request.