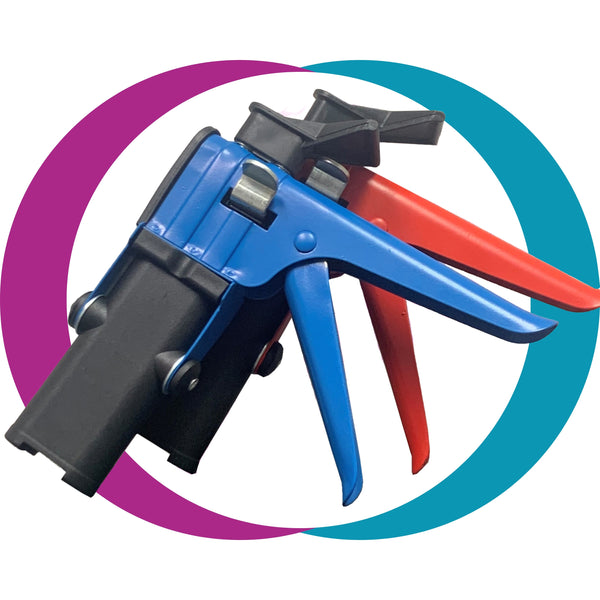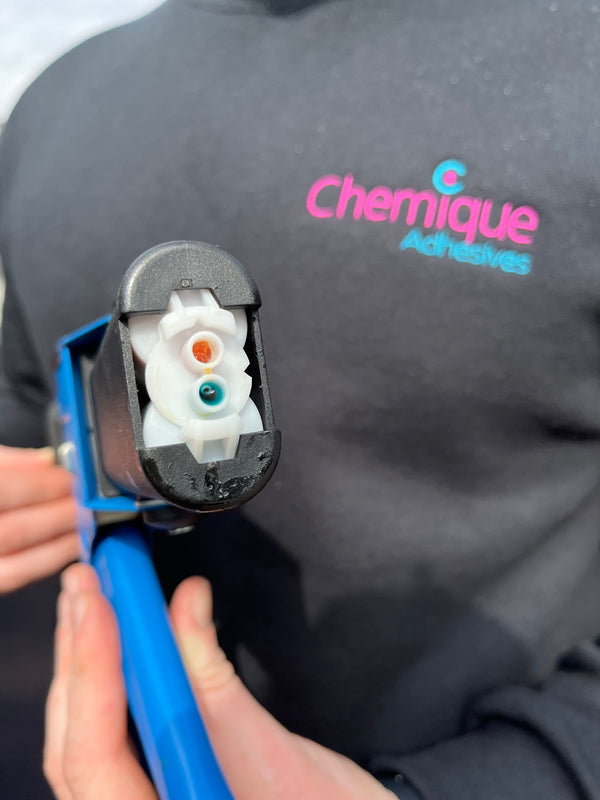 Twin Cartridge Adhesive Application Gun
Cartridge capacity of 50ml (1.7oz)
Chemique's twin cartridge adhesive applicator gun is ideal for bonding, shimming, and sealing applications where users require a 1:1 mixture adhesive in 50ml twin cartridges.  
This manual adhesive applicator gun provides all day comfort, efficient dispensing, loads cartridges easily, and offers durable and dependable performance that you can count on.
Solfre 2466 and Solfre 2604 polyurethane adhesives are ideally suited for use with the twin cartridge applicator glue gun, as well as any 50ml two-part twin cartridge adhesives such as the Massetak two-part epoxy and products from the Axil methacrylate range.

Twin Cartridge Gun Technical Data
Packaging:

1x 50ml twin cartridge adhesive applicator gun

Color: May vary 
Cartridge Capacity: 50ml (1.7oz)
Cartridge Ratio: 1:1
Follow the link to watch our helpful videos on caulking guns: How to use a cartridge glue gun