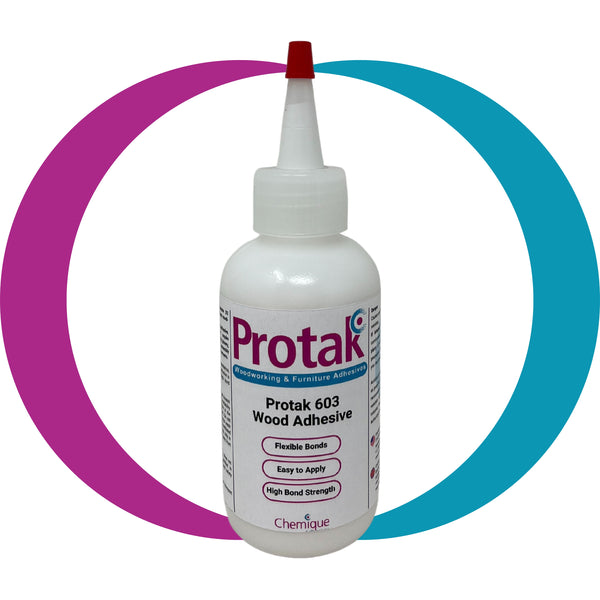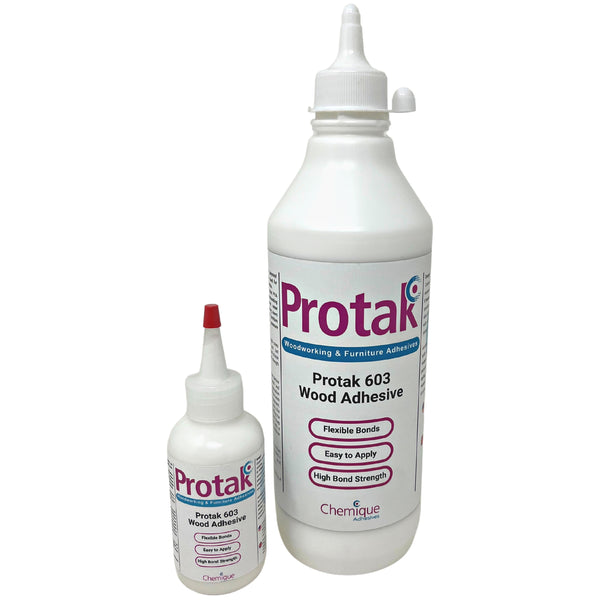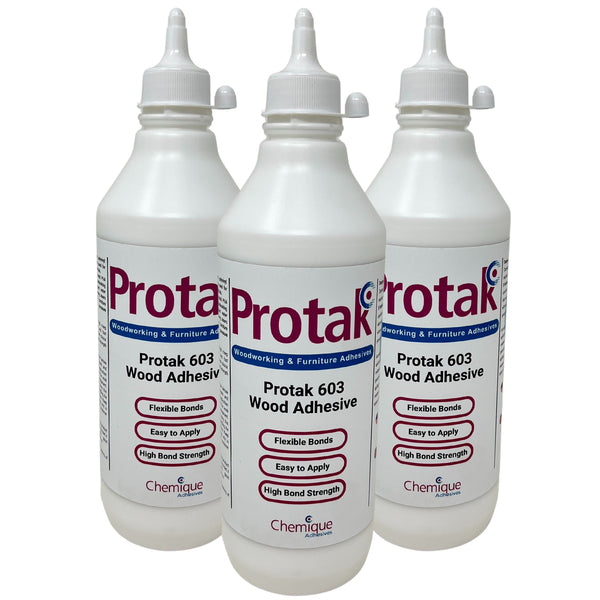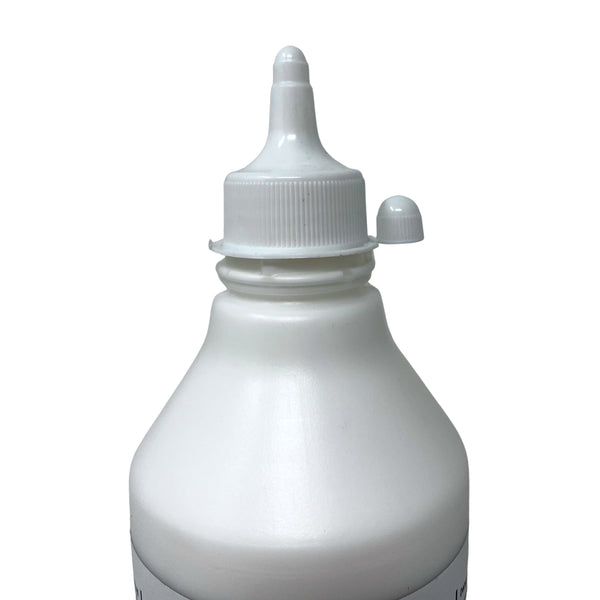 Protak 603 Wood Adhesive
Superior quality, fast setting D3 rated PVA wood adhesive.
Protak 603 wood adhesive is a one component polyvinyl acetate D3 conformance adhesive used for bonding wood and wood-based materials.
Protak 603 is characterized by a high creep resistance, high heat resistance and a fast setting time. PVA adhesives are the ideal choice for timber work, offering a high bond strength that lasts!
For quick and easy application, spread adhesive uniformly across surfaces to be bonded, using a brush, a spreader or mechanical roller or by hand.
Applications
Protak PVA adhesive can be used for all woodworking applications that require enhanced water resistance. It's clear drying formula makes in the perfect choice for high quality joinery, doors, windows, stairs and more! Protak wood glue can also be used for furniture assembly and bonding high pressure laminates and timber veneers. 
✔ High quality PVA wood to D3 specification 
✔ Bonding of windows and doors and all joinery applications 
✔ Suitable for hot or cold pressing 
✔ Hard and exotic timber pressing 
✔ Water resistant
✔ Dries clear
✔ Clean up with water
✔ 45% solids 
✔ Can be applied by hand or mechanical roller
Protak Wood Adhesive Technical Data
Chemical Base: Polyvinyl Acetate
Color: White
Viscosity: 10000 - 15000 cps @ 68°F
Solids: 43 - 45%
pH: 2 - 4
Packaging: 1100kg IBC, 25kg container and 5kg container 
Storage Life: 12 months in unopened container 
Storage Temperature: 50°F to 77°F
Water Resistance: D3 compliant
Protak Wood Adhesive Application Data
Adhesive Drying Time: Approximately 3-10 mins dependent on coating weight of adhesive, porosity and moisture content of substrates
Application Method: Use a roller, brush or spreader and apply to woods 
Application & Substrate Temperature: 64

°F

 to 68

°F

Moisture Content of Wood: 8 - 10%
Substrate Preparation: All surfaces should be free of contamination by dust, grease, oils or release agents. Substrates should be checked for contamination by mould release or cutting agents. Metals should be degreased prior to bonding. Cleaning solutions, if used, must be allowed to evaporate before application of the adhesive.