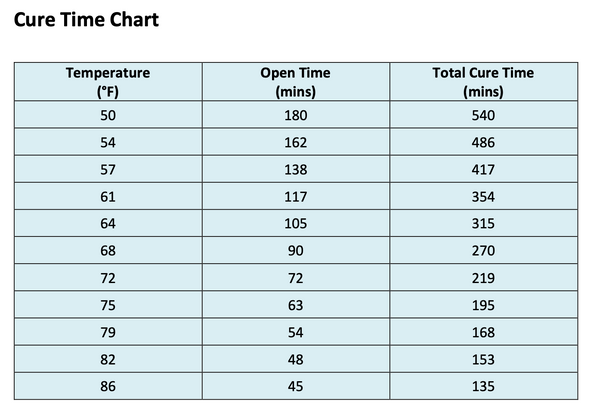 Solfre 3161 Low Viscosity Polyurethane
Solfre 3161 is a solvent-free polyurethane adhesive. The adhesive was designed for applications where excellent adhesion to a wide variety of substrates is required.
Applied by roller or bead, it is ideally suited for panel lamination and is widely used in many industries including; RV manufacturing, cold store panels, refrigerated vehicles, curtain walling, portable buildings, insulated door panels and architectural cladding.

Why Choose Solfre?
✔ Solvent Free
✔ Fast Cure (3-4 hours)
✔ Low Foaming
✔ Low Product Waste
Substrate Preparation
All surfaces should be free of contamination by dust, grease, oils or release agents. Substrates should be checked for contamination by mould release or cutting agents. Metals should be degreased prior to bonding. Cleaning solutions, if used, must be allowed to evaporate before application of the adhesive. Some metals (untreated aluminium and galvanised steel) may require priming to achieve a satisfactory permanent bond.
Application
Chemique's engineers have developed a complete system for accurately and reliably beading the Solfre range of adhesives. Alternatively, we have the experience and technology to adapt existing conventional equipment to apply such products as the customer requires.
Solfre 3161 Technical Data:
Chemical Base: Polyurethane
Viscosity:

4000-6500 cps at 68°F

Specific

 

Gravity: 1.1-1.2 at 68°F
Solids

: 100%

Service Temperature: -40° F to +248°F

Color: Green
Chemical Resistance: Resistant to water, dilute acids, alkalis and aliphatic oils
Application Temp: 50

°F - 86°F



Storage Temp: 50

°F - 77°F (lower temperatures can cause permanent product damage)

Shelf Life: 12 months in unopened container
Packaging:

1 gallon poly jug

 and 5 gallon poly jug
Technical Information
Coverage
Between 14 and 59ft2/lb. This is dependent on the substrates being bonded, porosity and uniformity of them. Only one side of application required.
Bonding Range & Pressure
Solfre 3161 should be used as it is supplied; it cures by reaction with moisture from the atmosphere or from the substrates being bonded. To obtain 100% relative humidity it is recommended to spray 7 – 10% water onto the adhesive. All panels or composites should be held together throughout the curing process. This is best accomplished in a press with up to 10 psi pressure, however this will depend upon the strength of the substrates and the core materials used.
Cure Time Chart: See product photos.