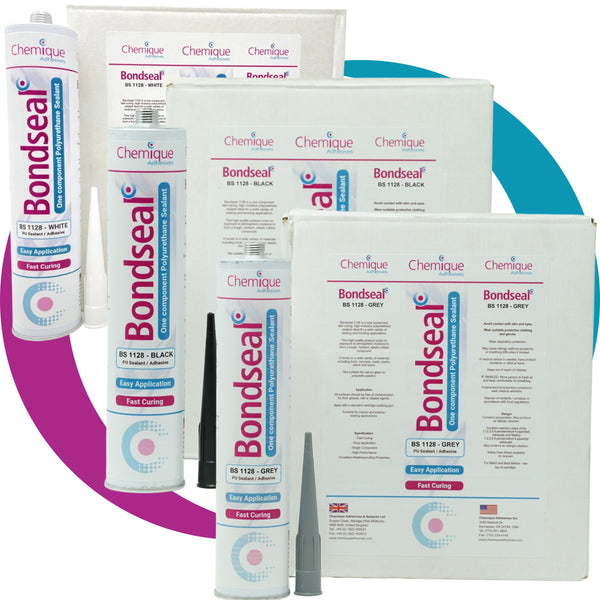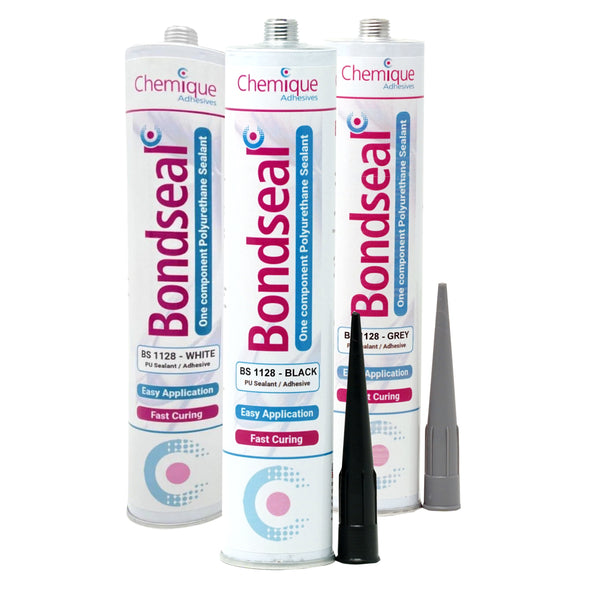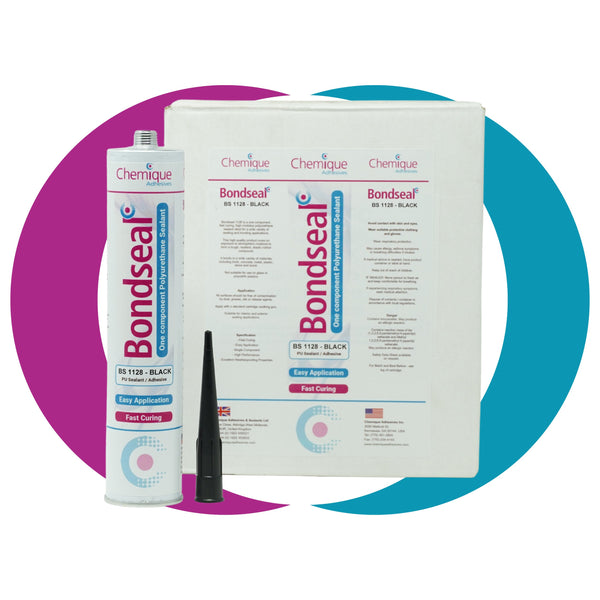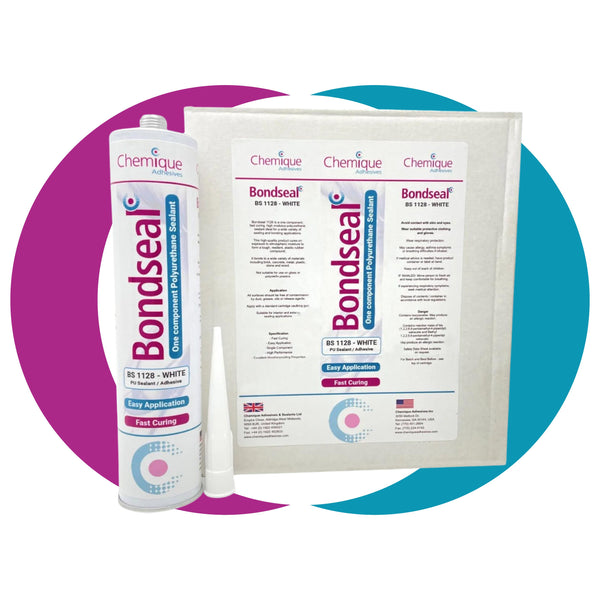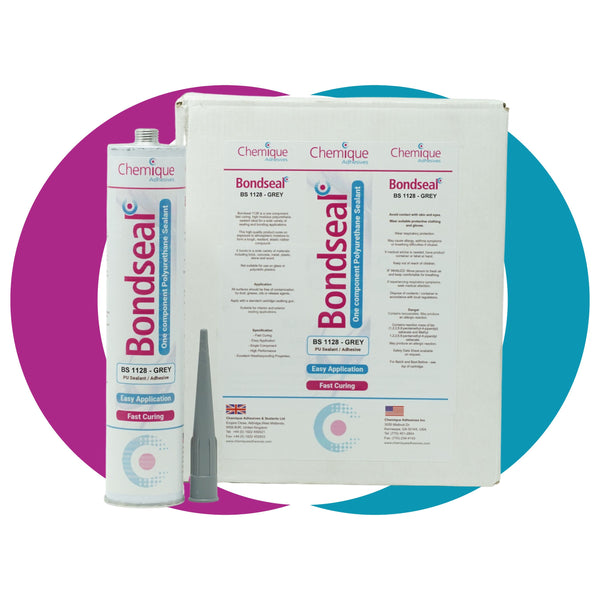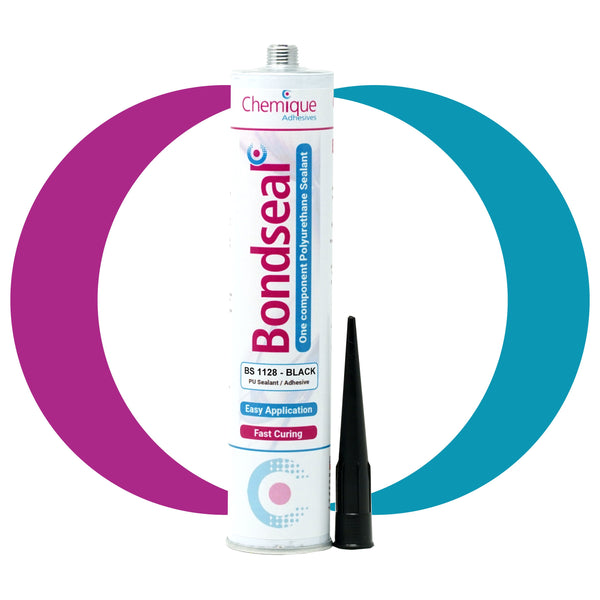 One-Component Polyurethane Adhesive
1 Case of Bondseal 1128 includes x12 10.9oz (310ml) cartridges. 
Bondseal 1128 is a high quality, industrial-strength one component polyurethane adhesive and one component sealant that is moisture curing and provides an extremely durable bond when filling gaps, joints and cracks.
It's unique rheology makes it easy to apply with a standard caulking gun, yet still retains excellent non-sag properties. Bondseal 1128 polyurethane adhesive features an exceptionally low isocyanate content, meaning it's safer to use than traditional commercial-grade polyurethane sealants and adhesives. 
The polyurethane coatings are paintable once skin forms, remain permanently flexible, and has great impact and cut resistance while providing a 100% waterproof seal.  
Designed for the most complex and difficult to bond surfaces, the bondseal range of polyurethane adhesives and sealants are most popular in the marine industry, its use including boat building, composite panels, door panels, solar panels and wind turbines.
Our one-component polyurethane adhesives and sealants have been specifically designed for a diverse range of applications including...
One-Component Polyurethane Adhesive Benefits:


✔ Bonds and seals
✔ Flexible
✔ Excellent cure rate
✔ Superior bond
✔ Non-slumping
✔ Great chemical resilience
✔ Allows for paint over
✔ Low hazard 
Bondseal 1128 Technical Data:
Color: Black
Shelf

 

Life: 12 Months
Coverage: Approximately 10 linear meters per 300ml cartridge @ 3mm bead
Packaging: x12 10.9 oz (310ml) Cartridges 
Chemical base: Composed of one component polyurethane adhesive
Viscosity: Paste
Elongation at Break: >550% Shore Hardness: 35-45, Shore A
Cure Type: Moisture Cure
Cure Rate: 3mm/24 hours at 68°F and 65%
RH Skin Formation: 45 Minutes