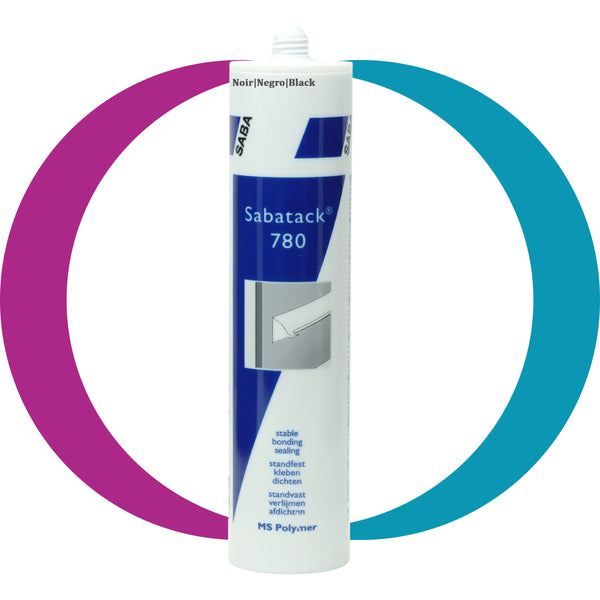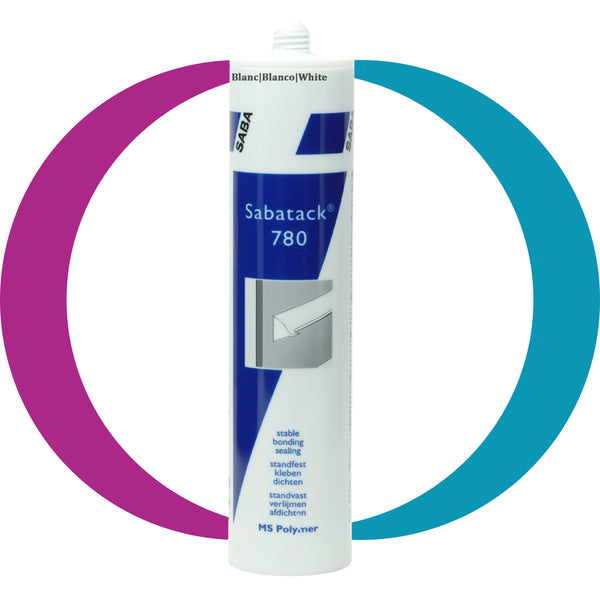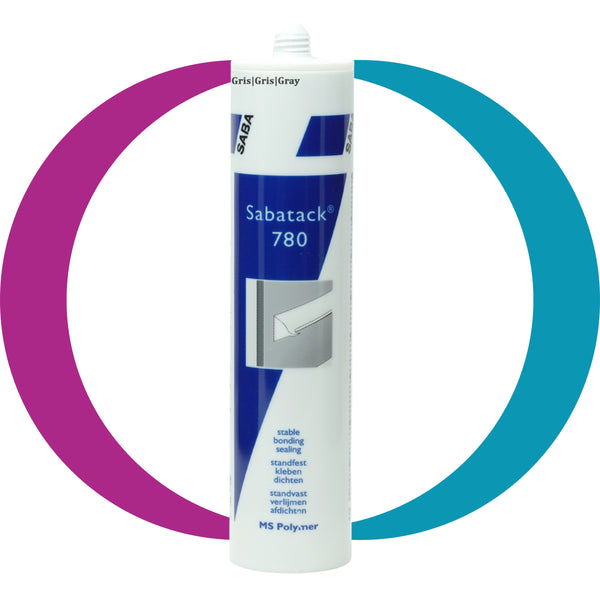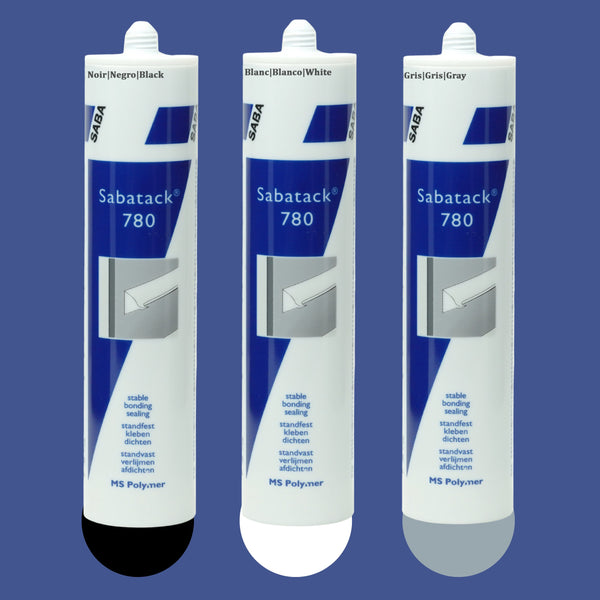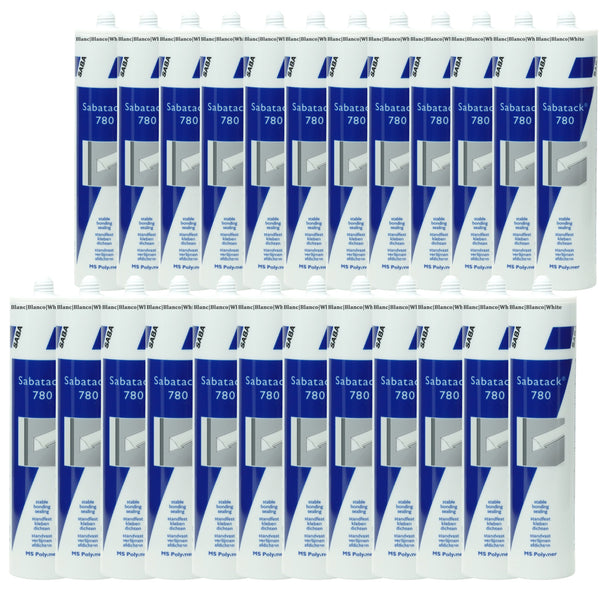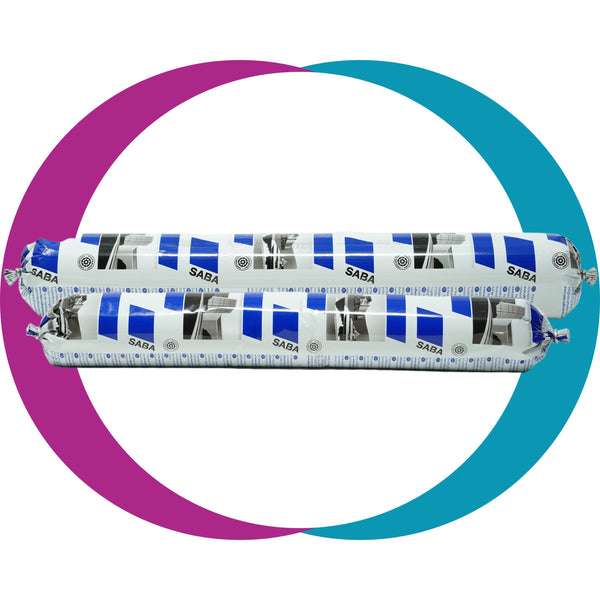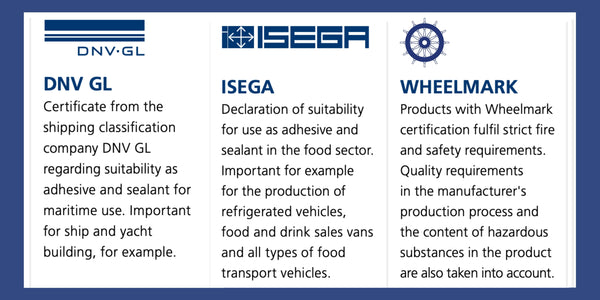 Sabatack 780 Marine Caulk MS Polymer Adhesive and Sealant
Sabatack 780 Marine Caulk is a high viscosity, humidity curing MS Polymer adhesive primarily used when the need to bond with high green strength and high tensile strength.
This world renowned marine sealant is extremely easy to use with a standard caulking gun and is ideal for sealing seams, overlaps, and joints often found in industries including: specialty vehicles and coachwork, construction, marine, HVAC, electro-technology, equipment assembly, metal and tin processing, plastics technology, building and construction.
This all-in-one marine adhesive is fast sealing, paintable wet-on-wet and free of solvents, isocyanates, and silicones!
Why Choose Sabatack 780?
✔ High end strength
✔ Fast drying
✔ UV-stable, high temperature resistance
✔ Paintable wet-on-wet
✔ Hardly any shrinkage
✔ No blistering
✔ Near odorless
✔ Free of solvents, isocyanates and silicones
✔ Certified
Germanischer Lloyd (WP 0840006 HH),
 ISEGA (in connection with HACCP), 
Wheelmark (164.106/1121/WCL MED0326)
Sabatack 780 Technical Data:
Chemical Base: MS-Polymer
Solids Content: 100%
Skin Time: 8 Minutes
Open Time: 10 Minutes
Cure Rate: 4mm/24 hours
Hardness: (Shore A) 55
Tensile Strength: 3.6 N/mm2
Elongation at Break: 240%
Sheer Strength: 1.8 N/mm2  
Sabatack 780 Temperature Data:
Working Temperature: min. +5°C (41°F) to max. +35°C (95°F)
Storage Temperature: min. +5°C (41°F) to max. +25°C (35°F)
Temperature Resistance: min. -40°C (-40°F) to max. +120°C (248°F)
Short Temperature Resistance: max. +180°C (356°F) for 30 minutes