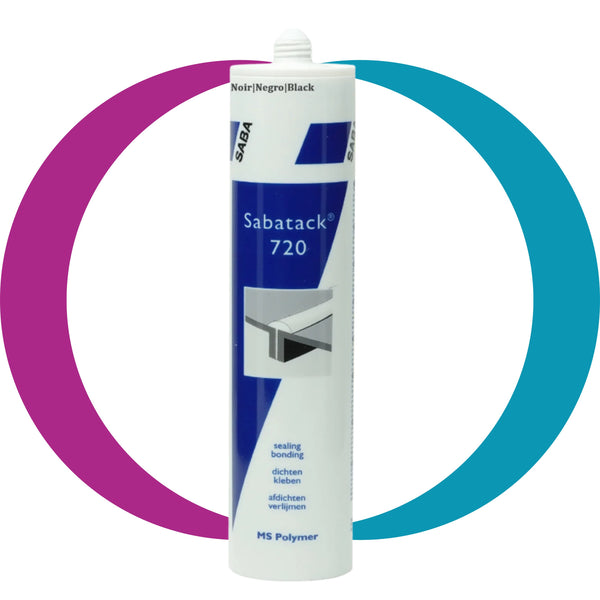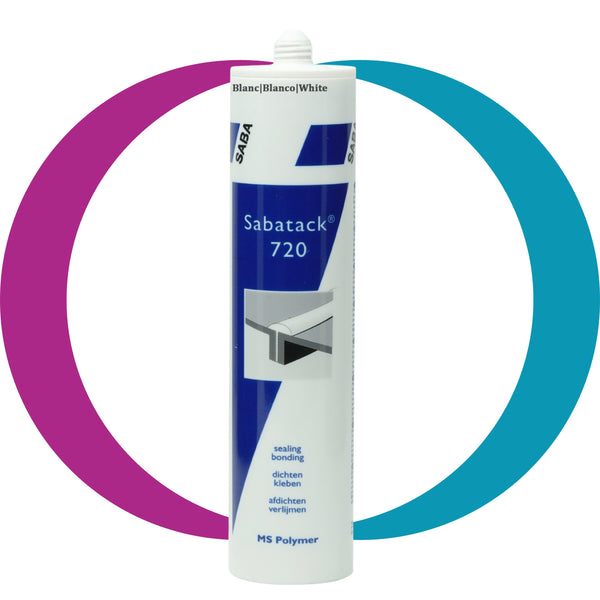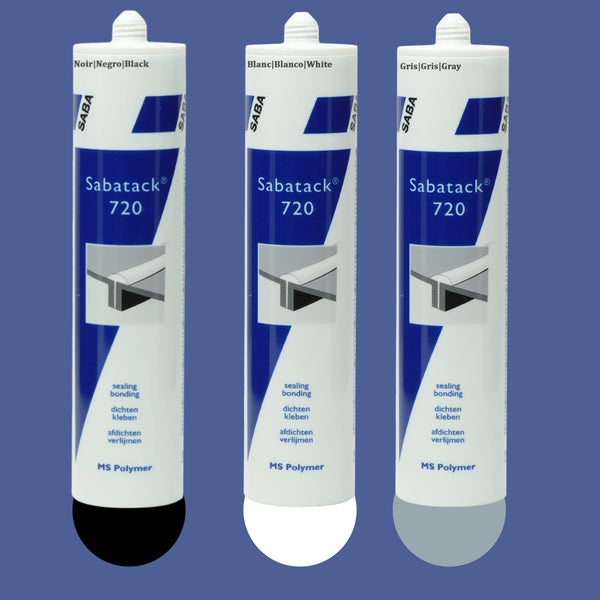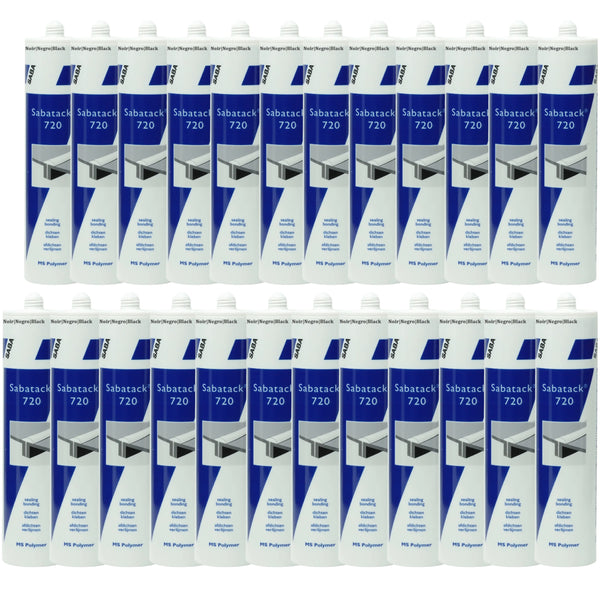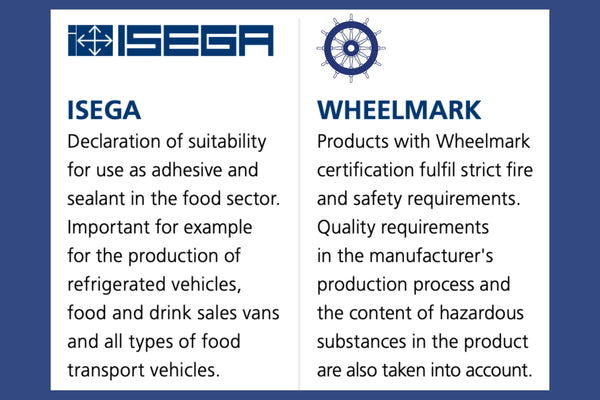 Sabatack 720 Marine Caulk MS Polymer Sealant
1 case = x24 290ml cartridges
Sabatack 720 Marine-Grade Caulk is a one-part, humidity-curing MS Polymer Sealant that's primarily used in bonding and sealing seams, overlaps and joints and can be used in both interior and exterior marine environments. This MS Polymer sealant is world renowned in the transportation industry for its ease of use with a standard caulking gun and professional results you can count on. Sabatack 720 features a medium viscosity and contains a low modulus of elasticity making it ideal for use in marine environments, boat and yacht manufacturing, specialty vehicle work, equipment assembly, and construction.
Why Choose Sabatack 720 MS Polymer Sealant?
✔ UV-stable
✔ High temperature resistance
✔ Paintable wet-on-wet
✔ Hardly any shrinkage
✔ No blistering
✔ Near odorless
✔ Solvent-free
✔ Contains no isocyanates or silicones
✔ Good adhesion without primer
✔ Fast drying
✔ Certificated 
Sabatak MS polymer caulk has multiple certifications, to ensure high standards. It is certified for use as an adhesive and sealant in the food sector, and Wheelmark certified for adherence to strict fire and safety requirements. 
Wheelmark (164.106/1121/WCL MED0327), ISEGA (in connection with HACCP)
Bondseal 720 MS Polymer Technical Data:
Chemical Base: MS-Polymer
Solids Content: 100%
Skin Time: 12 Minutes
Open Time: 14 Minutes
Cure Rate: 3mm/24 hours Hardness (Shore A)  50
Tensile Strength: 2.8 N/mm2
Elongation at Break: 140%
Sheer Strength: 1.6 N/mm2  
Sabatack 720 MS Polymer Temperature Data:
Working Temperature: min. +5°C (41°F) to max. +35°C (95°F)
Storage Temperature: min. +5°C (41°F) to max. +25°C (35°F)
Temperature Resistance: min. -40°C (-40°F) to max. +100°C (212°F)
Short Temperature Resistance: max. +180°C (356°F) for 30 minutes