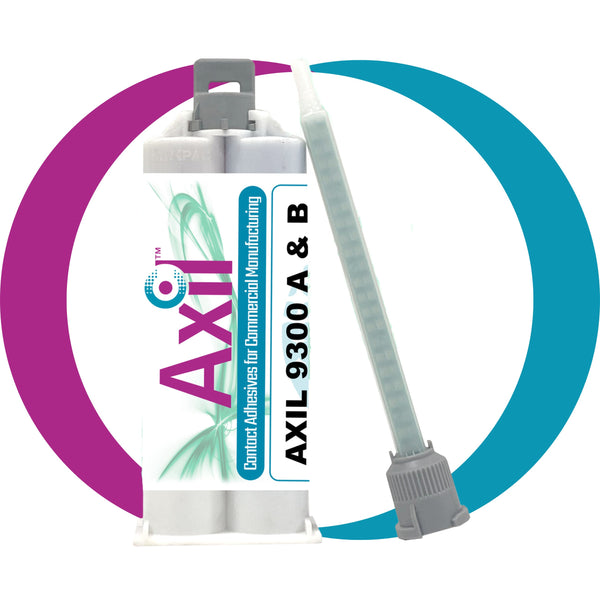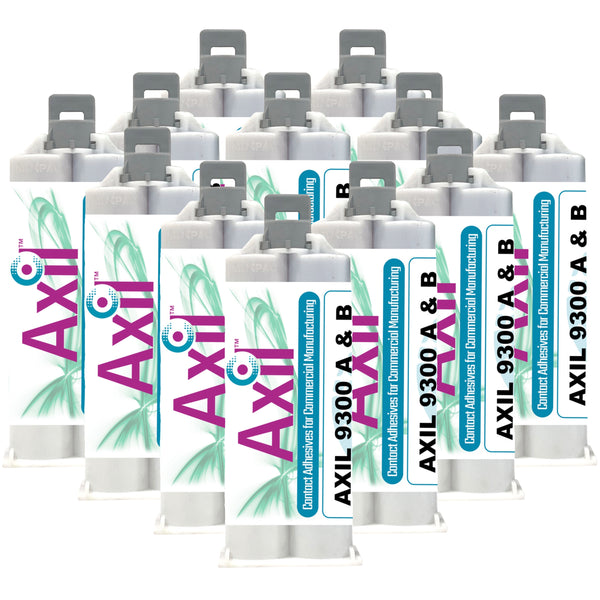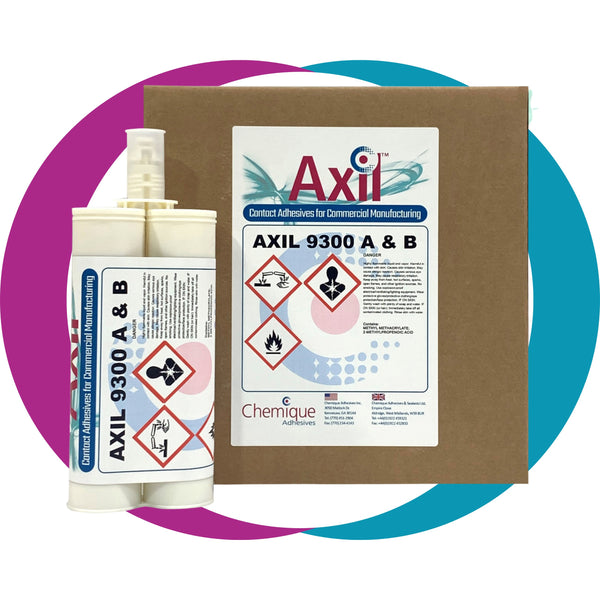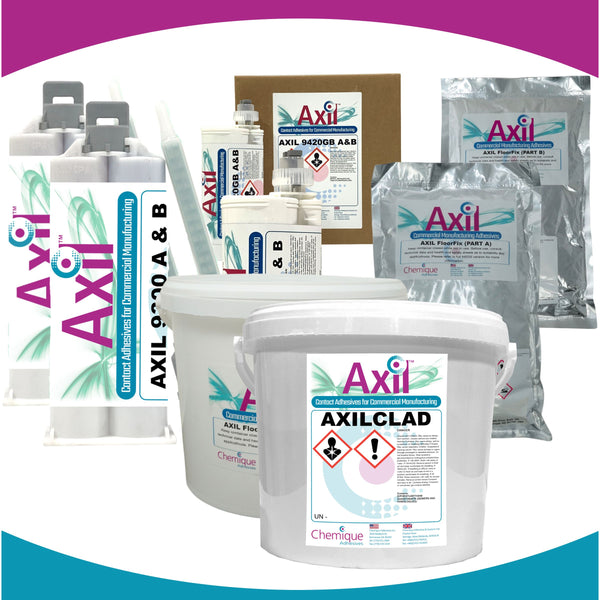 Axil 9300 Structural Adhesive
Axil 9300 is a high strength, two component methacrylate adhesive for bonding metals in structural applications or for use in joining composites where industrial strength is required and failure isn't an option. 
The two component adhesive has been formulated from innovative technology, including Chemique's revolutionary new adhesion system. This unique system enables Axil 9300 to achieve the ultimate balance of mechanical strength and impact resistance while remaining both simple and quick to use.
Axil 9300 Methacrylate Adhesive Applications:
Axil 9300 adhesive is very versatile and can bond a wide range of substrates without the need for surface primers or conditioners. The adhesives can be applied manually or automatically by several methods that include rolling, brushing, beading, spraying or spreading. This makes the versatile adhesive suitable for a wide variety of production methods and requirements. 

The methacrylate adhesive can be used in a variety of industries and has various popular uses including...
Axil 9300 Methacrylate Adhesive Technical Data:
Chemical Base: Methyl methacrylate
Packaging Options: 1 Cartridge = 400ml or 50ml, 1 Case = 12 x 400ml or 50ml Cartridges
Handling

 

Strength: 12 minutes at 20°C (68°F)
Color (Mixed): Beige
Appearance: Thixotropic gel
Cure

 

System: Exothermic mix
Viscosity Brookfield T Bar: 120,000 – 150,000 cps at 20°C (68°F)
Ratio: 1:1
Open Time: 7 minutes at 20°C (68°F)
Gap Fill: 4mm

Performance Temperature Range: -55°C to 120°C (-67°F to 248°F)
Bond Strength ASTM D1002 Lapshear: Up to 30 Nmm2 ASTM D638
Tensile Strength: Up to 30 Nmm2