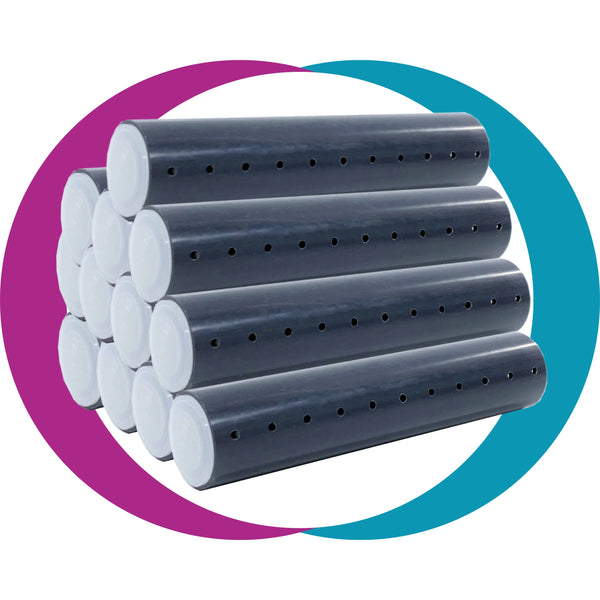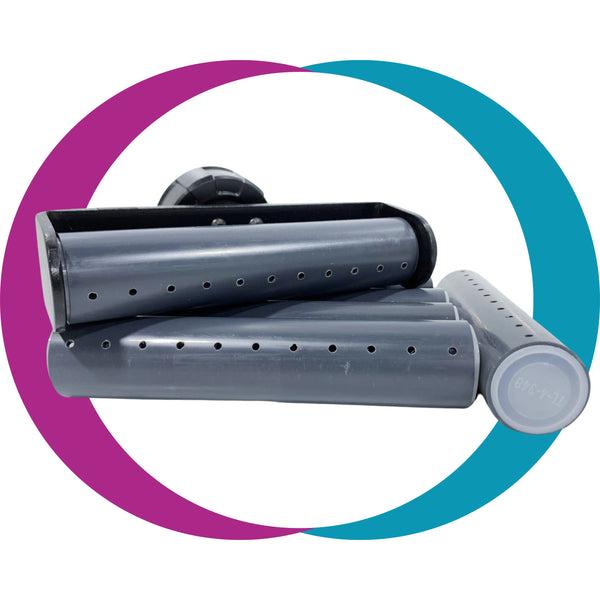 GA3 Rake Head Applicator Tubes
1 case = x12 rake heads
8" Replacement rake applicator tubes for GA3 adhesive systems.
The GA3i automatic adhesive systems were designed with wall cladding and flooring experts in mind and is the ideal solution for applying adhesive in medium to large panel bonding. Manufacturers and installers alike will benefit from the ability to customize adhesive flow accordingly to their needs, allowing them to operate more efficiently without wasting or needlessly over applying adhesive to larger surfaces. 
Replacement rake heads can also be used for the GA3ii flooring and turf adhesive application unit. This popular system permits flooring and artificial turf installers to cleanly and evenly apply flooring and synthetic turf adhesive, whilst standing - saving hours of backache and frustration ! 
Quantity: 12 Pack