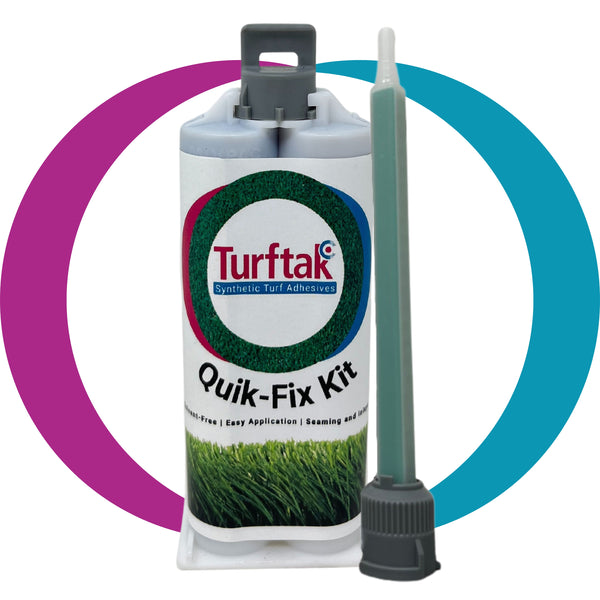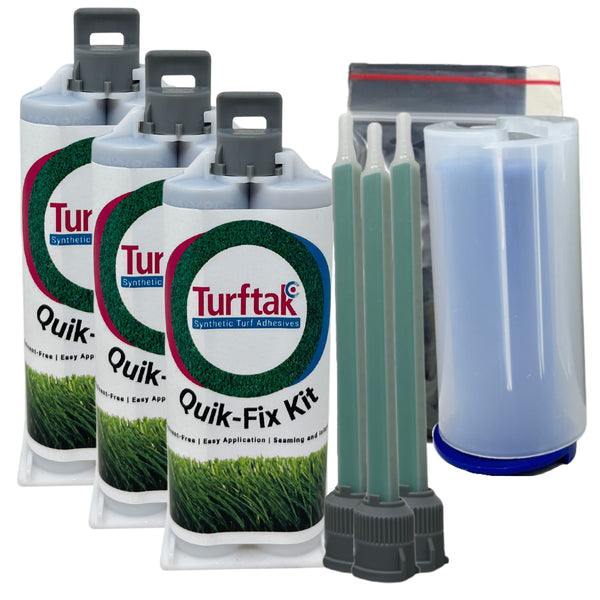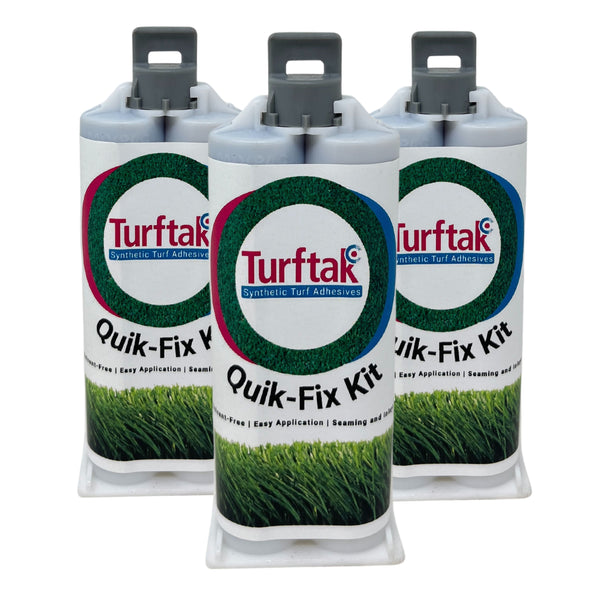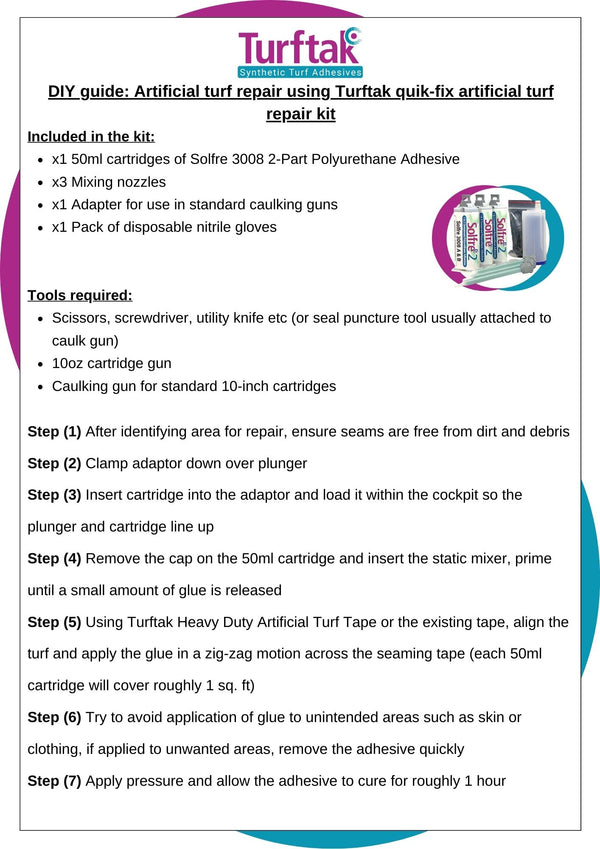 Quik-Fix Artificial Turf Repair Kit
Need to perform some synthetic turf repair, but don't really know where to start?
The Turftak Artificial Turf Repair Kit was developed to quickly, easily, and efficiently repair torn synthetic turf strips while providing long lasting and proven results.
The synthetic turf repair kit is a solvent-free adhesive application that consists of an incredibly strong, yet flexible Solfre2 two-component polyurethane adhesive, precision mixing nozzles, an adapter for convenient use in a standard caulking guns, and nitrile gloves for extra cleanliness.
Turftak Artificial Turf Repair Kit Benefits:
✔ Rapid Repairs of Tears, Seams and Inlays
✔ Glue to Play in 1 Hour
✔ Easy and Efficient Repair
Turftak Artificial Turf Repair Kit Data:
Application is quick and easy! Simply install the mixing nozzle on the adhesive cartridge, load the cartridge in the provided caulking gun adapter, and fixate the adapter into a caulking gun. As the dispensed adhesive leaves the mixing nozzle will be perfectly mixed and ready to apply to surfaces for bonding!



Turftak Turf Repair Kit Includes:
3 - 50ml Cartridges of Solfre 3008 2-Part Polyurethane Adhesive
3 - Mixing nozzles
1 - Adapter for use in standard caulking guns
1 - Pack of disposable nitrile gloves
To browse all other artificial turf kits, click here.

Turftak Turf Adhesive Technical Data:
Chemical Base: Polyurethane
Color: Part A: Blue, Part B:Yellow --> Mixed: Green
Viscosity: Part A : 600 - 900 cps at 68°F; Part B : 3000 – 4000 cps at 68°F
Non-Volatile Content: 100%
Flammability: No Flash Point
Service Temperature: -40°F to 248°F
Shelf Life: 6 months in an unopened container
Chemical Resistance: 1:1 by Volume A:B

Mix Ratio: See Product Images