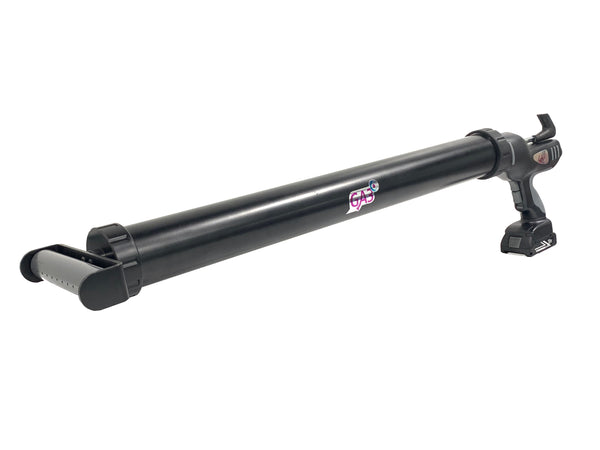 GA3ii Glue Gun
Gone are the days of applying flooring adhesives with a bucket and trowel...
The GA3ii automatic adhesive system permits flooring and artificial turf installers to cleanly, and evenly apply flooring and synthetic turf glue whilst standing, saving hours of backache and frustration. The applicator gun has been innovatively designed for faster, hassle-free adhesive application for flooring and turf. It's ergonomic design provides all day comfort during medium to large surface area bonding. 
Utilizing the GA3ii's variable speed control and interchangeable rake heads, users can customize and easily lay down a smooth and consistent bead pattern, perfect for complex flooring and artificial turf installations.
Lastly, the GA3ii reduces wasted turf glue and increases efficiency utilizing 10lb (100oz) adhesive foil packs for maximum coverage.
Why choose GA3ii flooring glue gun?
✓ Hassle-free adhesive application
✓ Ergonomically designed
✓ Rechargeable 18v lithium-ion battery

✓ High-efficiency, disposable rake applicator tubes
✓ Instant adhesive flow cut-off reducing waste
✓ Variable speed control for uniform application
✓ Compact (GA3i) and extended (GA3ii) models available
✓ Utilizes 100 ounce adhesive foils for more coverage