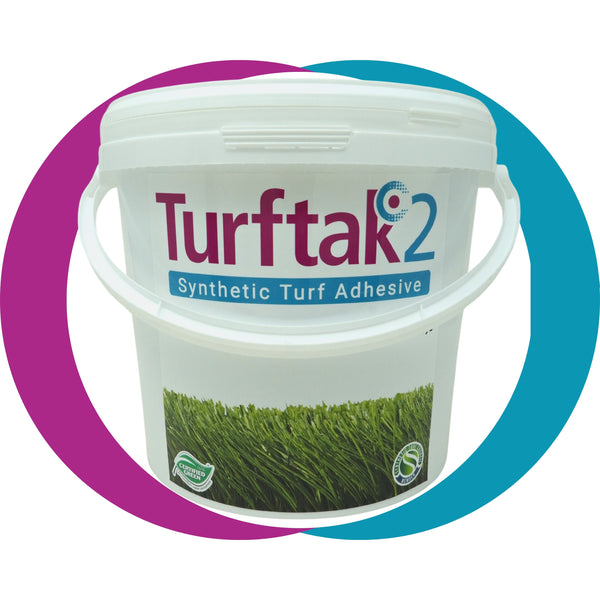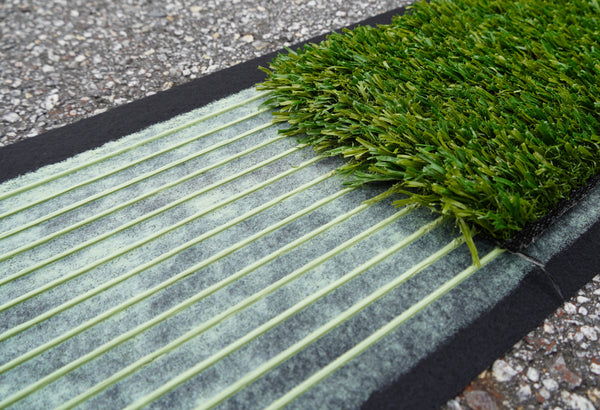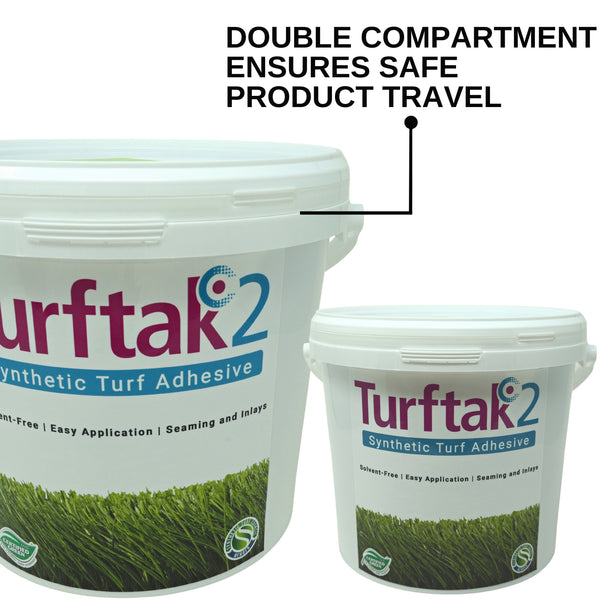 Turftak2 Artificial Turf Adhesive
Turftak2 is a solvent-free, two-part polyurethane adhesive formulated for the bonding of jointing strips used in the laying of artificial and synthetic grass sheets.
The easy to use artificial grass joining kit features a two-component polyurethane adhesive that consist of a paste and fluid hardener which, when mixed, creates a uniform green colored adhesive that blends in with the turf sheets. 
This artificial turf adhesive can be poured onto turf tapes or jointing strips and easily applied using a traditional notched trowel. Turftak2 is available in 1 and 2 gallon buckets. A singular bucket will provide you with 40ft of seam coverage, helping you easily calculate distribution.
Whether you are a seasoned installer or working on a back yard project, choose the synthetic turf adhesive the professionals trust - Turftak!

Why Choose Turftak2?
 ✔ Flexible 
 ✔ Solvent-Free
✔ Quick and Easy Application 
✔ Seaming and Inlays
✔ Strong Bond Regardless of Temp/Humidity
✔ Ultra Low Foaming
Turftak2 Turf Adhesive Technical Data:
Chemical Base: Polyurethane
Color:

 Green when mixed



Shelf

 

Life: 12 months in unopened container

Cure Time: 

3 hours at 86

°F 

| 6 hours at 

 

68°F 

Environment

: Indoor and Outdoor Turf Adhesive



Viscosity:

Part A

: 250000 - 400000 cps at 68°F |

 

Part B

: 300 - 600 cps at 68°F
Solids Content: 100%
Flammability: Non-Flash Point
Service Temperature: -40°F to 248°F
Packaging: Available in 1 and 2 gallon kits