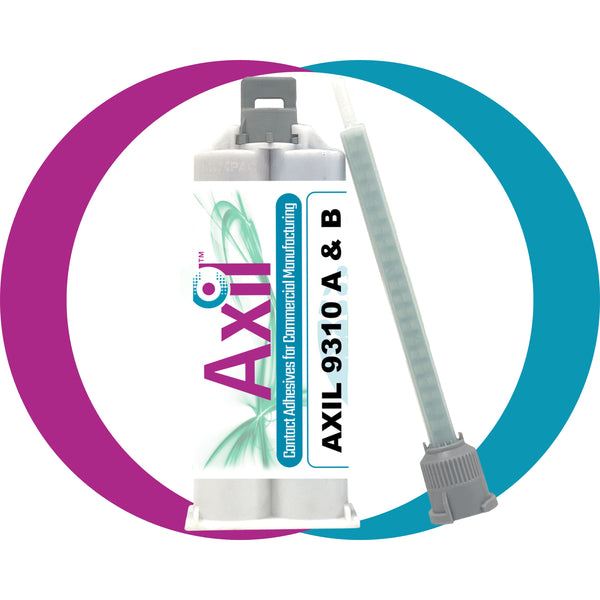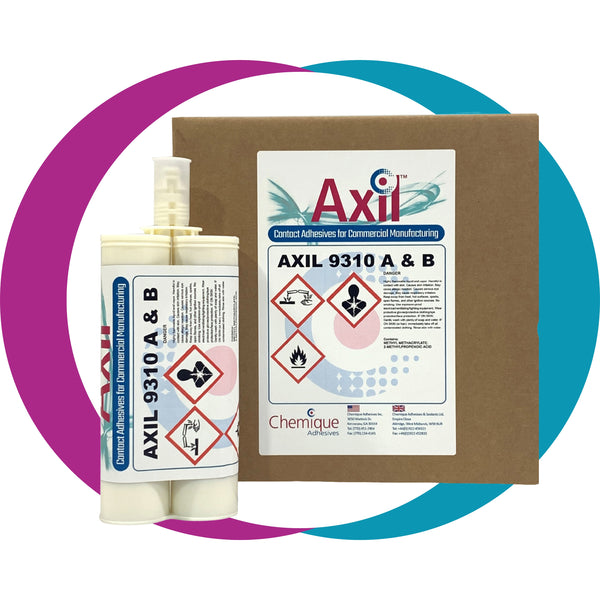 Axil 9310 Two-Part Methacrylate Adhesive



Axil 9310 is a two-component structural methacrylate adhesive, designed for the bonding of high strength metal and composite applications. 
Axil Adhesives have been formulated from innovative technology, including Chemique's revolutionary adhesion system. This unique system enables Axil 9310 industrial adhesive to achieve the ultimate balance of mechanical strength and impact resistance whilst remaining both simple and quick to use.  
Axil 9310 Two-Part Methacrylate Adhesive Applications:
Axil 9310 methacrylate adhesive is very versatile and can bond a wide range of substrates without the need for surface primers or conditioners due to its new innovative two-part formula.
Typical examples include:
✔
GRP in the marine industry
✔ M
etal fasteners to molded composite parts
✔ D
issimilar metals for structural fabrication
✔ M
etal to plastic molded parts
✔ A
utomotive carbon fiber body panels
✔ A
luminum and stainless-steel lettering in the sign manufacturing industry
✔ B
onding large diameter 2-part GRP moldings
Axil Structural Adhesive Technical Data:
Chemical Base: Polyurethane
Packaging Options: 1 Cartridge = 400ml or 50ml, 1 Case = 12 x 400ml or 50ml Cartridges 
Viscosity: 120,000 – 150,000 cps at 20°C
Color: Beige, white or black
Appearance: Thixotropic gel
Mix Ratio: 1:1 Mixture
Cure System: Exothermic reaction
Open Time: 15 minutes
Handling Strength: 30 minutes
Gap Fill: 5mm
Performance Temperature: -67°F – 248°F