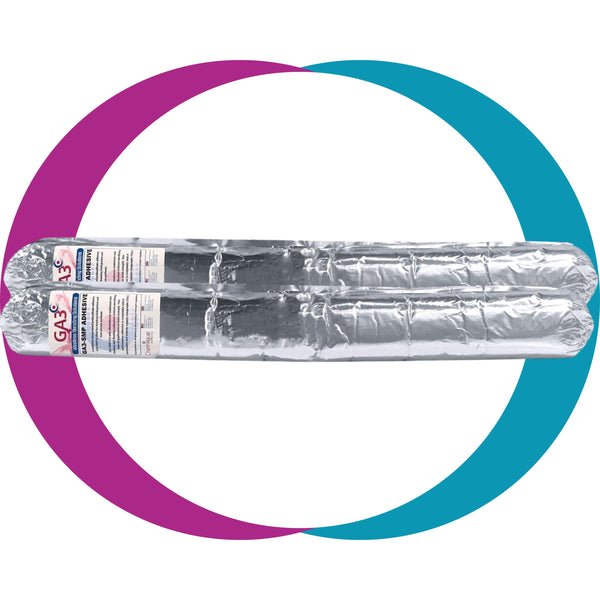 Flooring and Wall Cladding Adhesive 
1 case = x2 100oz foil packs
GA3-SMP Adhesive is a modified silane-based polyurethane adhesive position as a new generation of adhesion technology. This innovative cladding and flooring adhesive formulation offers excellent grab, with low-to-no slumping, great impact resistance and sound dampening properties, while being easy to apply through a traditional caulking gun, a notched trowel, or Chemique's revolutionary new GA3 Automatic Adhesive Applicator units.

The most popular applications for GA3-SMP Adhesive are for installing floors utilizing hardwoods and Luxury Vinyl Plank (LVP), and also installing wall cladding substrates on non-porous surfaces. GA3-SMP Adhesives are a much safer alternative to traditional flooring and cladding adhesives without sacrificing ease of application or bond strength. With this new adhesive technology, you no longer have to worry about foaming and delaminations causing warranty headaches for installers and flooring companies alike. This wall cladding and flooring adhesive is completely void of isocyanates, solvent and emits no volatile organic compounds (VOCs).
Case Quantity: 2 Count | 100 oz Foil Packs, ships with replacement GA3 rake bead head.