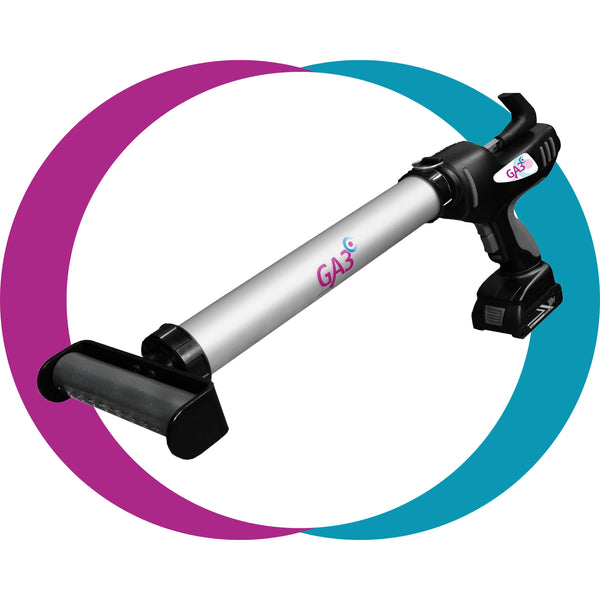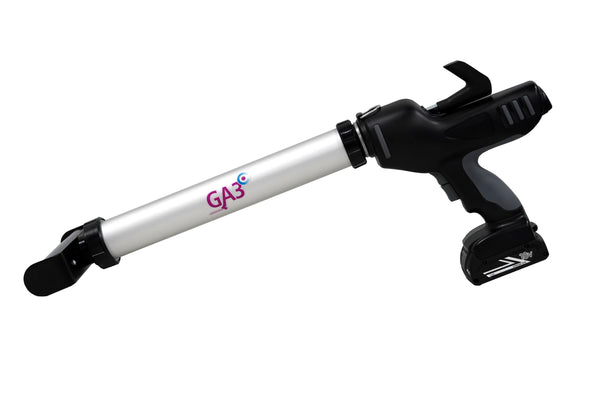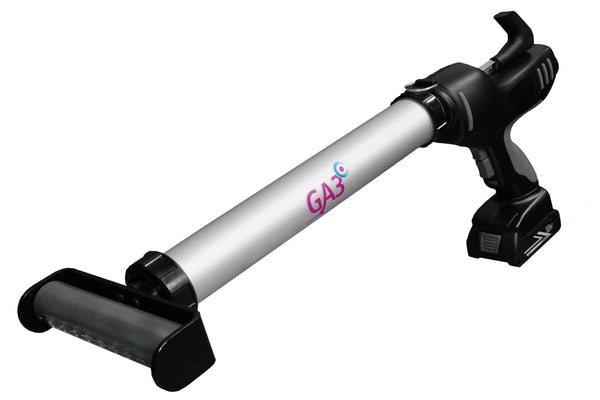 GA3i Adhesive Applicator Gun 
Adhesive application unit ideal for interior wall cladding and floor repair.
The GA3i bonding system was designed with wall cladding experts in mind and is the ideal solution for applying adhesive in medium to large panel bonding.
GA3 Features and Benefits
✔ Faster, hassle-free adhesive applications
✔ Ergonomically designed to eliminate fatigue
✔ High-efficiency, disposable rake applicator tubes
✔ Instant adhesive flow cut-off reducing waste
✔ Variable speed control for uniform application
✔ Compact (Ga3i) and Extended (GA3ii) models available
✔ Ideal for bonding medium to large surface areas
Manufacturers and installers alike will benefit from the ability to customize adhesive flow accordingly to their needs, allowing them to operate more efficiently without wasting or needlessly over applying adhesive to larger surfaces. The GA3i utilizes larger 600ml foil packs of adhesives affording significant savings on adhesive cost, and less time spent changing standard cartridges.
A variable speed control dial and an interchangeable 200mm rake head applicator allows for precise and controlled flow of adhesive onto surfaces minimizing waste and increasing overall efficiency. Once the adhesive pack is empty, all that remains is a small aluminum cap as waste to be recycled or disposed of.
Three specially formulated adhesives have been developed for the GA3 Applicator Gun, further increasing bond performance, production efficiencies, and reducing waste while eliminating harmful solvents, isocyanates, and volatile organic compounds or VOCs for short.  
The adhesive gun is ideally suited for GA3 Polymer Flooring Adhesive as well as other 600ml foil/sausage adhesives, providing multi-bead dispensing for greater area coverage.