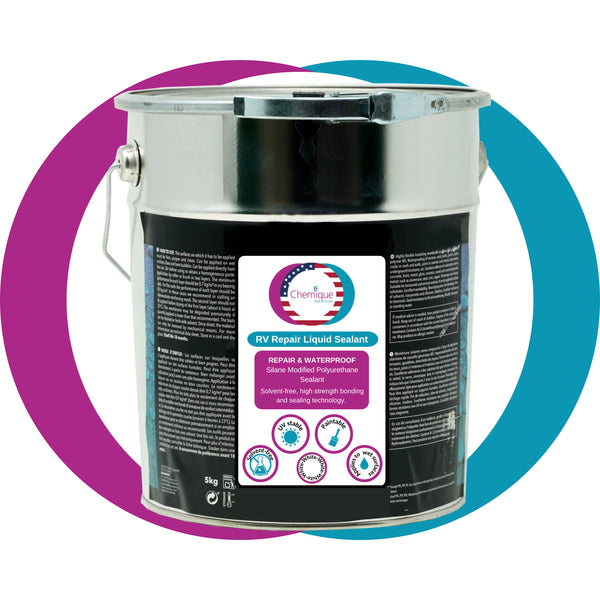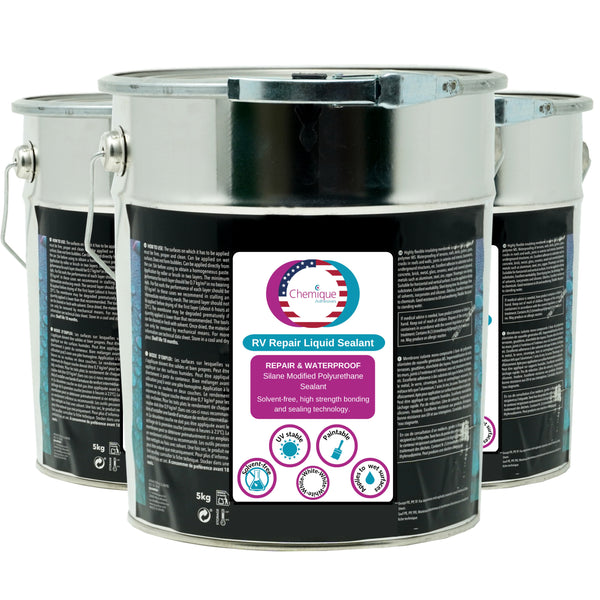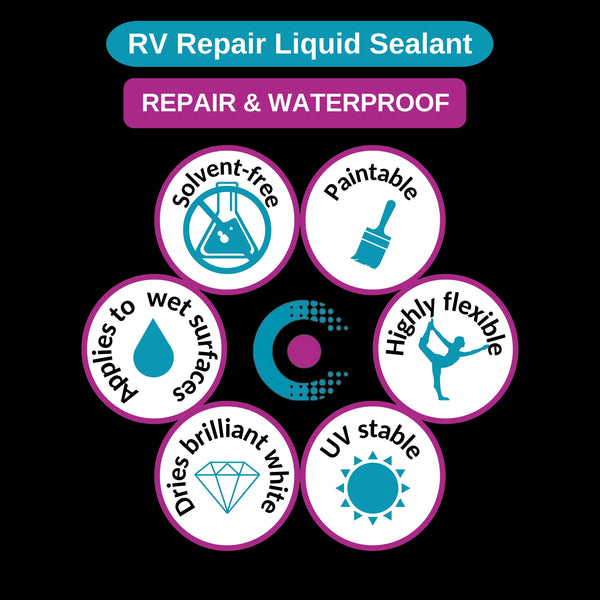 RV Repair Liquid Sealant
Our RV Repair Liquid Sealer is a waterproofing sealer featuring MST Polymer technology.
Ideal uses are for waterproofing terraces, roofs, gutters, pipes and is perfect for both horizontal and vertical applications. It's advanced one component technology insulates membrane based on new generation silane-modified polymers. Without solvents, isocyanates or silicone's. Cross-linkable with moisture at room temperature.  
This highly flexible insulating membrane is used in: waterproofing terraces, roofs, decks, waterproofing gutters, pipes waterproofing of cracks in roofs and walls, waterproofing for joints, exterior waterproofing of basement walls, and waterproofing of buried structures.
The RV Repair sealant is available in 8 floz or 1.3 gallon buckets.
✓ Dries brilliant white.
✓ UV stable so any visible bond lines will stay its pristine color. 
✓ Waterproof and can be used to seal damp.
✓ Flexible.
✓ Paintable - can be used with a brush or roller.
RV Repair Liquid Sealant Technical Data:
Chemical Base: Silane Modified Polymer
Color: White
Shelf

 

Life: 18 months in unopened container
Consistency: Spatulable Paste
Elongation at Break: >250%
Shore Hardness: 25 Shore A
Cure Type: Moisture Cure
Drying Time: 6 Hours, Bead width of 1mm
Skin Formation: 45 Minutes
Coverage: Approximately one 290ml cartridge for 2 m²