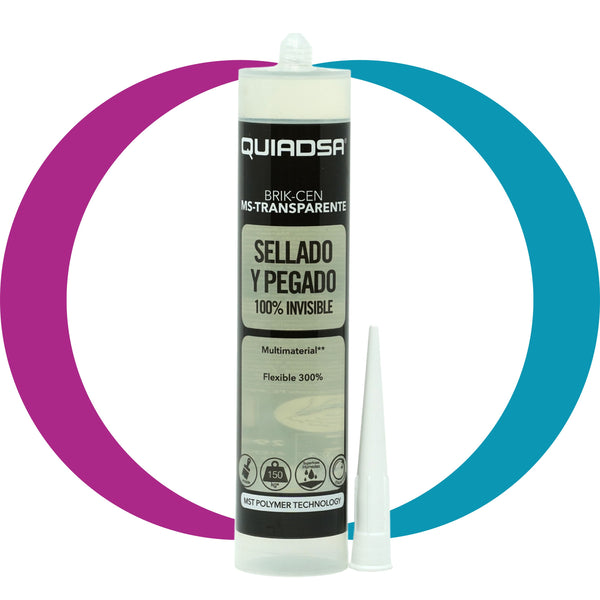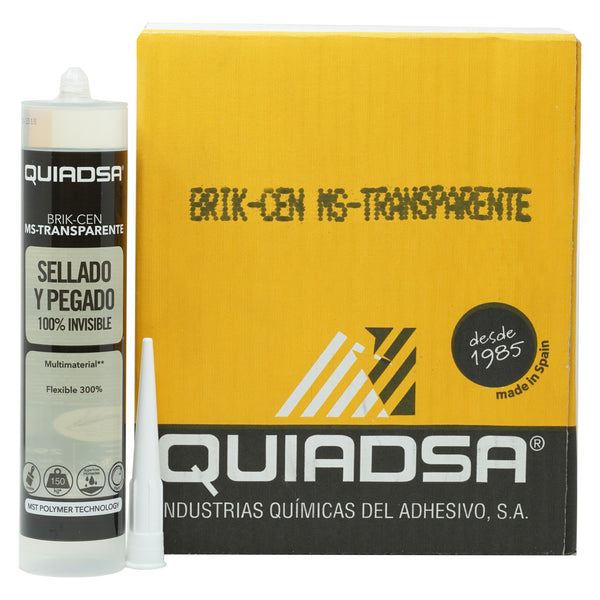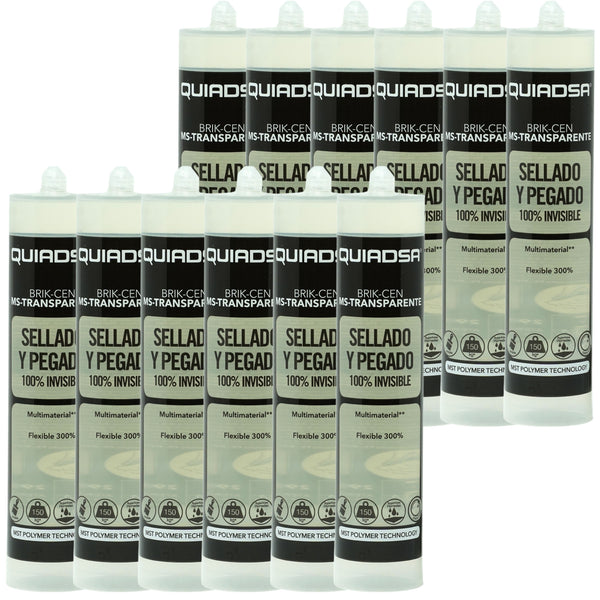 Quiadsa Clear Construction Adhesive and Sealant
1 case = x12 290ml cartridges
Quiadsa MS-Transparent is a next generation, moisture-curing MS Polymer adhesive and sealant ideally suited for applications where completely transparent sealing and bonding is required.
This industrial strength, isocyanate-free, clear construction adhesive permeates seals and secures construction materials including: concrete, brick, natural stone, glass, ceramic, wood. Its water resistant properties makes it ideal for marine use, tiling pools and bathrooms, as well as repairing and sealing water-exposed gaps.
Quiadsa MS-Transparent clear construction adhesive excels in aging and weathering resistance, ultra-violet (UV) radiation resistance, low-odor, non-shrinking, non-yellowing, paintability and permanent elasticity.  
Quiadsa Clear Construction Adhesive and Sealant Technical Data:
Chemical Base: Modified Silane Polymer
Viscosity: Paste
Elongation at Break: >300%
Shore Hardness: 40 Shore A
Cure Type: Moisture Cure
Cure Rate: 3mm/24 hours at 68°F and 65% RH
Skin Formation: 10-15 Minutes
Color: Clear
Shelf Life: 18 months in unopened container
Coverage: Approximately one 290ml cartridge for 2 m²
Packaging: 1- 290ml Cartridge
Use: Clear Construction Adhesive and Sealant