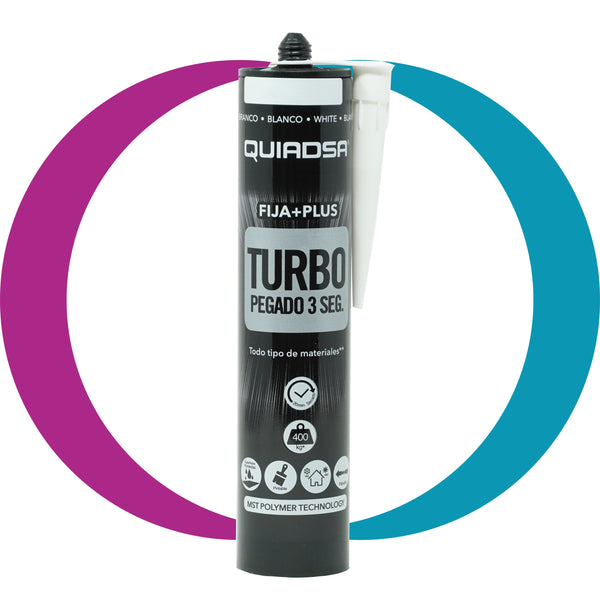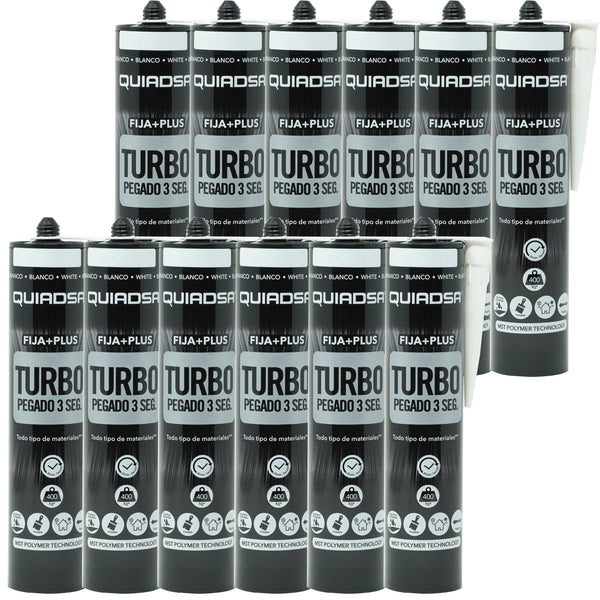 Quiadsa MS Turbo Polymer Adhesive and Sealant
1 case = x12 290ml cartridges
Quiadsa MS Turbo construction adhesive is a performance grade, one-component MS Polymer-based adhesive and sealant.
As a humidity-curing product, MS Turbo's primary use is bonding where high-green strength and high tensile strengths are required. This elastic, high viscosity MS Polymer performs equally well for sealing seems, overlaps, and joints. Its water resistant properties makes it ideal for marine use, tiling pools and bathrooms, as well as repairing and sealing water-exposed gaps.
Quiadsa MS Turbo lends itself well for industrial applications including custom vehicle and bus manufacturing, marine, metals (including galvanized) and plastics processing, and construction.  
Quiadsa MS Turbo Polymer Adhesive and Sealant Technical Data:
Chemical Base: MS Polymer
Viscosity: Paste
Elongation at Break: >250% Shore Hardness 65 Shore A
Cure Type: Moisture Cure
Skin Formation: 10-15 Minutes
Color: Clear
Shelf Life: 18 months in unopened container
Coverage: Approximately one 290ml cartridge for 2 m²
Packaging: 290ml Cartridge (12 per case)